40th anniversary of The Nomads Tent, 1983 to 2023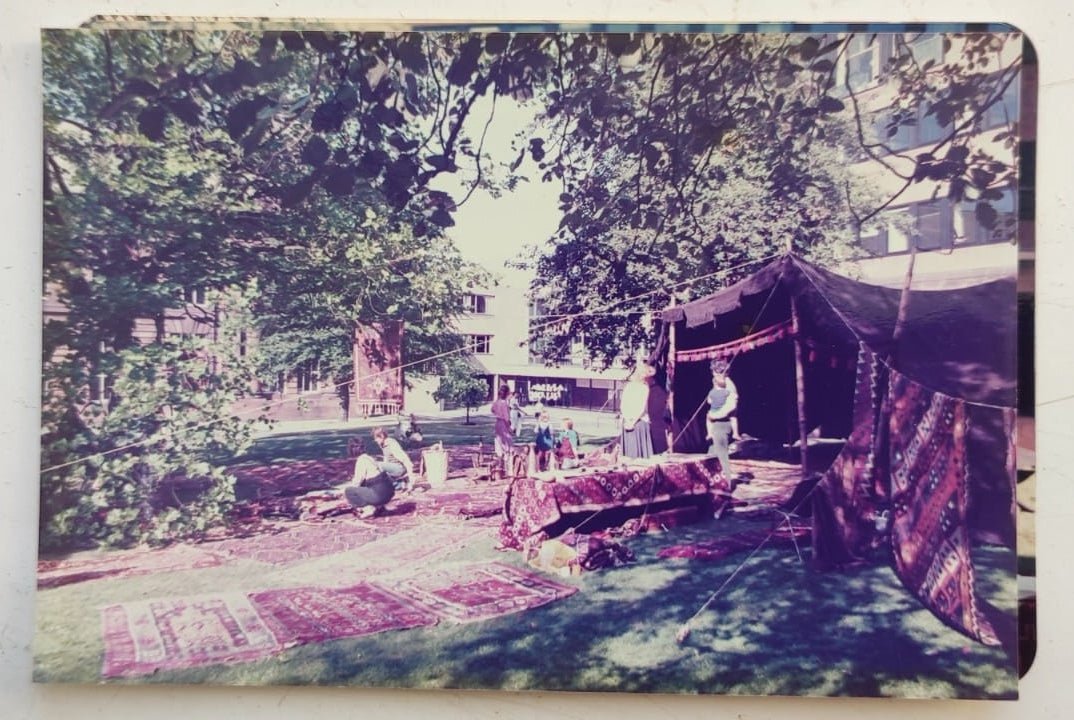 In 1983 Out Of The Nomads Tent was launched by Rufus Reade. A few years later he began exploring with groups the regions which supplied his shop, such as Turkey, Iran, and Central, South and South East Asia. From the very beginning this in depth approach to the business continued and was combined with exhibitions, talks and music. The first exhibition was in a Qashqai 'black tent' set up in the grounds of Edinburgh College of Art, with rugs and kilims spilling out over the grass around it. During 2023 we will put on two major exhibitions: Iconic Iran and India Revisited (January 2023 will be our first buying trip to India since lockdown). Beyond 2023 we have plans to explore Turkish themes in March 2024 and African themes in May 2024. Breaking new ground, we'll explore Ukraine; 'the Gates of Asia' in the 2024 Fringe Festival. 
Our events happen because of the dedication, knowledge and generosity of our friends among a great community of lecturers, curators, writers, artists and other specialists, and because of the curiosity, and enthusiastic support of our customers. We sincerely and warmly thank you all! 
Our shop and our events celebrate the peoples we connect to and the objects they make. We warmly welcome you to visit The Nomads Tent at anytime. And please sign up to our email or postal lists to hear about all exhibitions, workshops, talks, concerts, and to get our celebrated Nomads News.