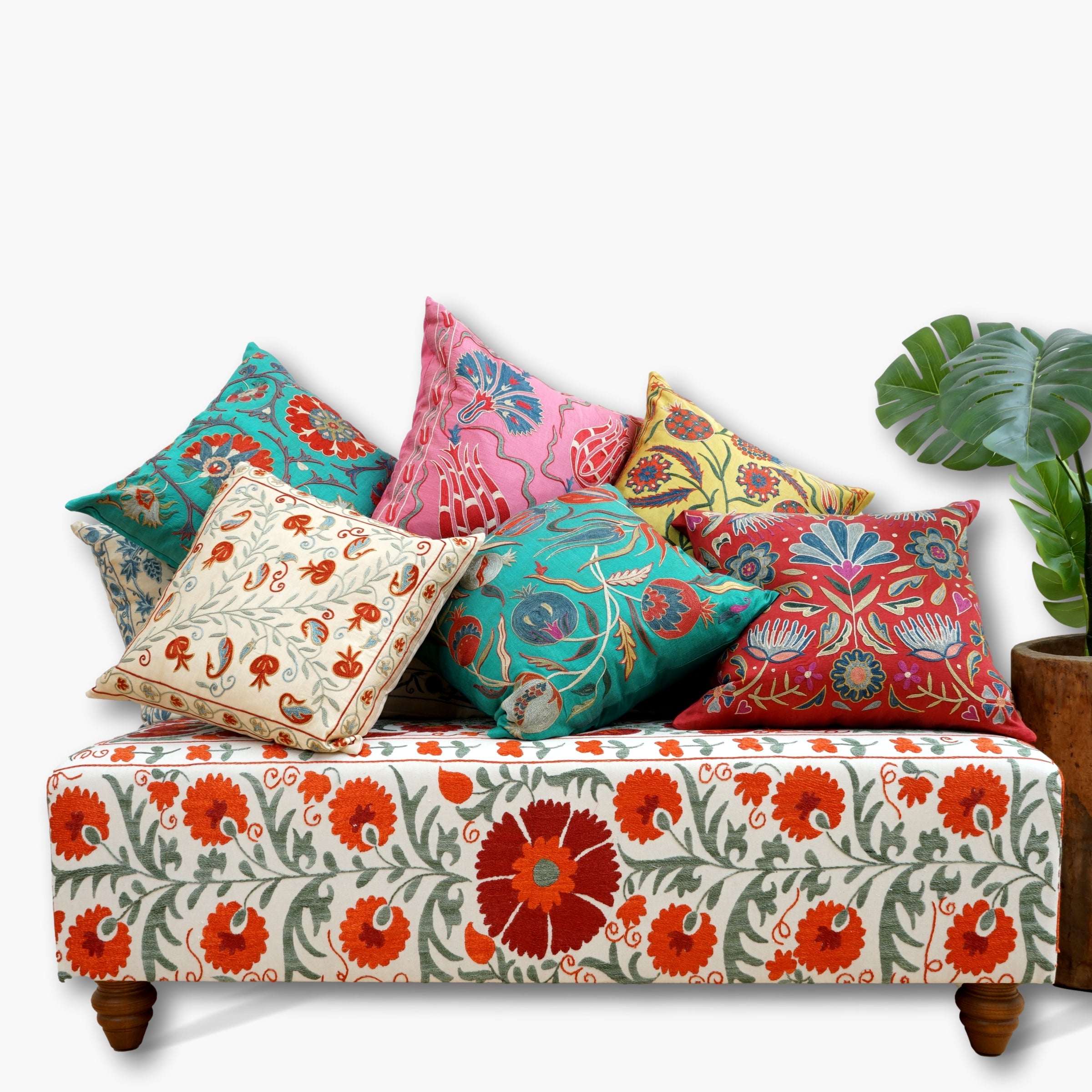 TEXTILES
A selection of contemporary and antique textiles specially hand selected by us from the souks and bazaars of India, Iran and Turkey.
Featured
Best Selling
Price Ascending
Price Descending
Date Ascending
Date Descending
Name Ascending
Name Descending
AVAILABILITY: In stock (1 item)
Sivrihisar Kilim Fragment, Anatolian Turkey, Circa Mid 20th Century Size: 371 x 84 cm
AVAILABILITY: In stock (1 item)
Velvet Ikat cushions from Uzbekistan in a variety of vibrant patterns and colours. Perfect for mix and matching. Ikat is an ancient technique in which the pattern is created before the weaving is made, by a remarkable method of resist dying in...
AVAILABILITY: In stock (1 item)
Hand tailored in Nepal, these waistcoats have a pleasing weight. There is an inner pocket. Call or email for more information on sizing if in any doubt