Lampshade Workshop - Friday 26th August 2 - 4pm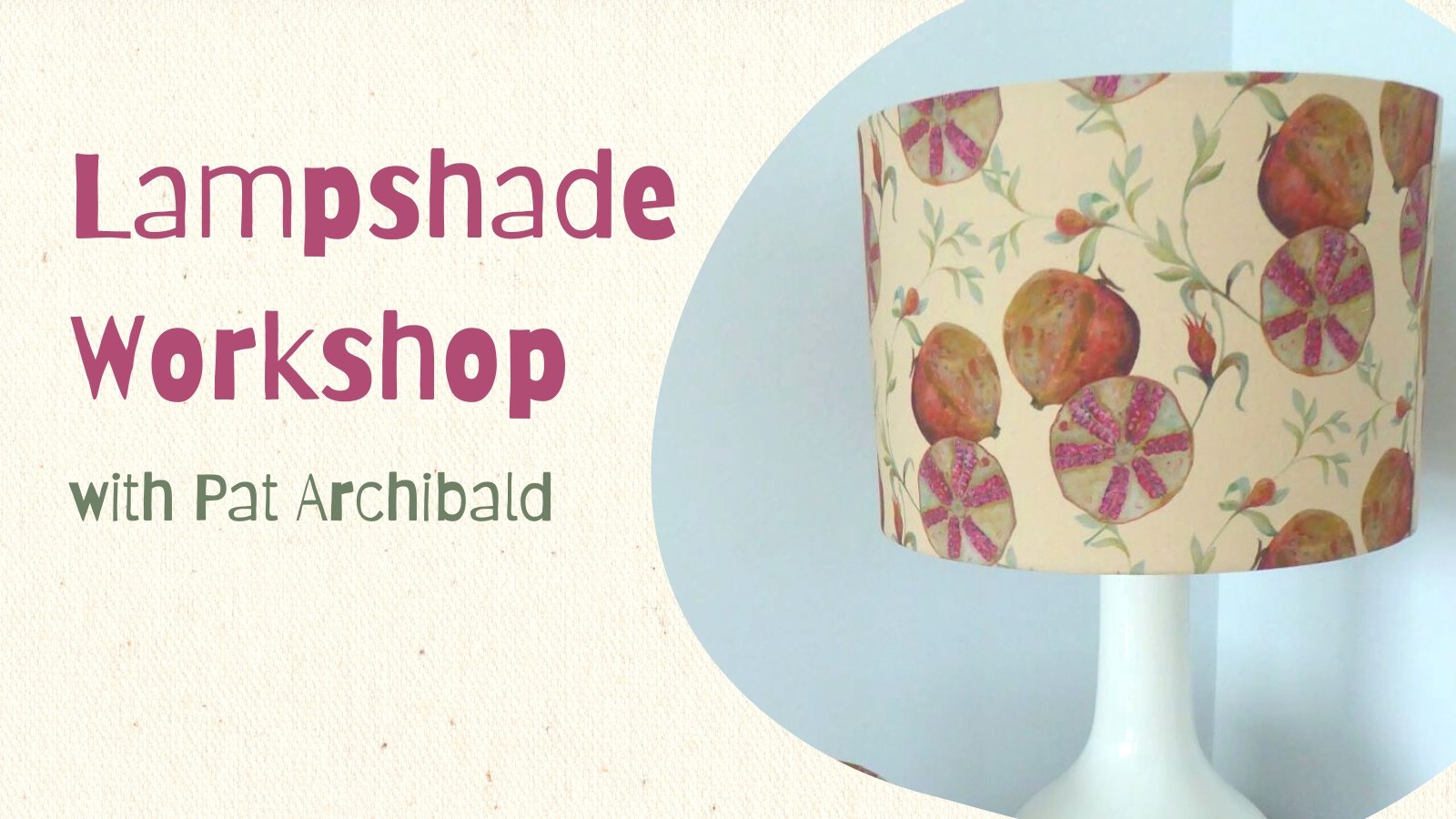 Create your own lampshade with Pat Archibald using a bespoke pomegranate textile designed by artist Kirsty Haikney. You will make a 30cm shade for either a pendant light or table lamp and can take home more fabric to make a smaller 15cm lampshade at home should you wish, using the skills learnt in this workshop.
"Quiltmaking and teaching are passions of mine. My love of fabric started at an early age and having been co-owner of a dedicated patchwork and quilting shop in Scotland, UK for ten years I have been able to share my love of fabrics and quilting with quiltmakers from all over the world. Having sold the shop in 2003 I now teach on a freelance basis, which gives me an opportunity to travel to meet and work with enthusiastic students and textile artists worldwide. My journeys and adventures are a constant source of inspiration to me and the resulting pieces have been exhibited widely in the UK, Europe and in the USA. I am a member of two international exhibiting groups, Voyage and Crossing Oceans and a Scottish exhibiting group called Turning Point."
Find out more about Pat here.
*Limited to 10 spaces*
Tickets available here.
Pat will also be giving a talk at The Nomads Tent about her recent tour of Uzbekistan on Thursday 25th August.