World Textile Bazaar, 18th - 19th November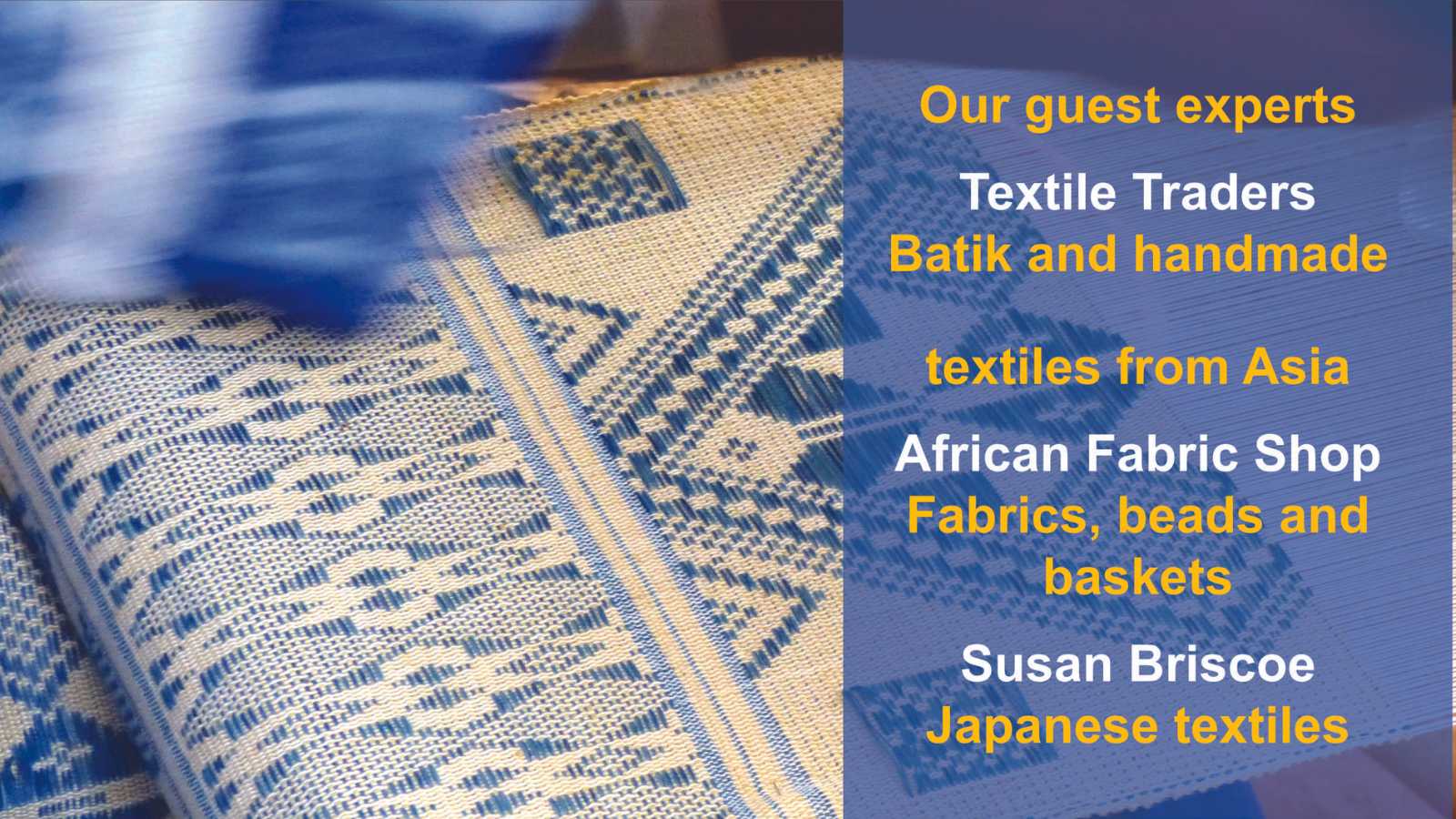 We are delighted to welcome back the World Textiles Bazaar to The Nomads Tent on Saturday 18th, 10am to 5pm & Sunday 19th November, 12pm to 4pm.
Entry to the World Textile Bazaar is free.
 ...
Join Bob Irwin and Magie Relph from the African Fabric Shop as they give an illustrated talk; From Farm to Market: How to Make a Fugu Smock at 11am on Sunday 19th November. Follow their tale from the cotton fields of West Africa via the looms and indigo dye pits of the remote village of Daboya to tailors' stalls in the buzzing smock market of Bolgatanga in northern Ghana.
Tickets for the talk are £6.00 and spaces are limited so book your ticket here.
...
Guest experts include:
...
Textile Traders
, 
 experts in Indonesian batik and handmade textiles from across Asia.
...
Susan Briscoe
, well known author, teacher and expert in Japanese textiles. From shibori to sashiko, from boro to kimono.
...
...
Jim Gaffney's Textile Treasures – collected over 40 years of travel
...