The Kincardine Castle Garden Carpet - Friday 8th April to Sunday 8th May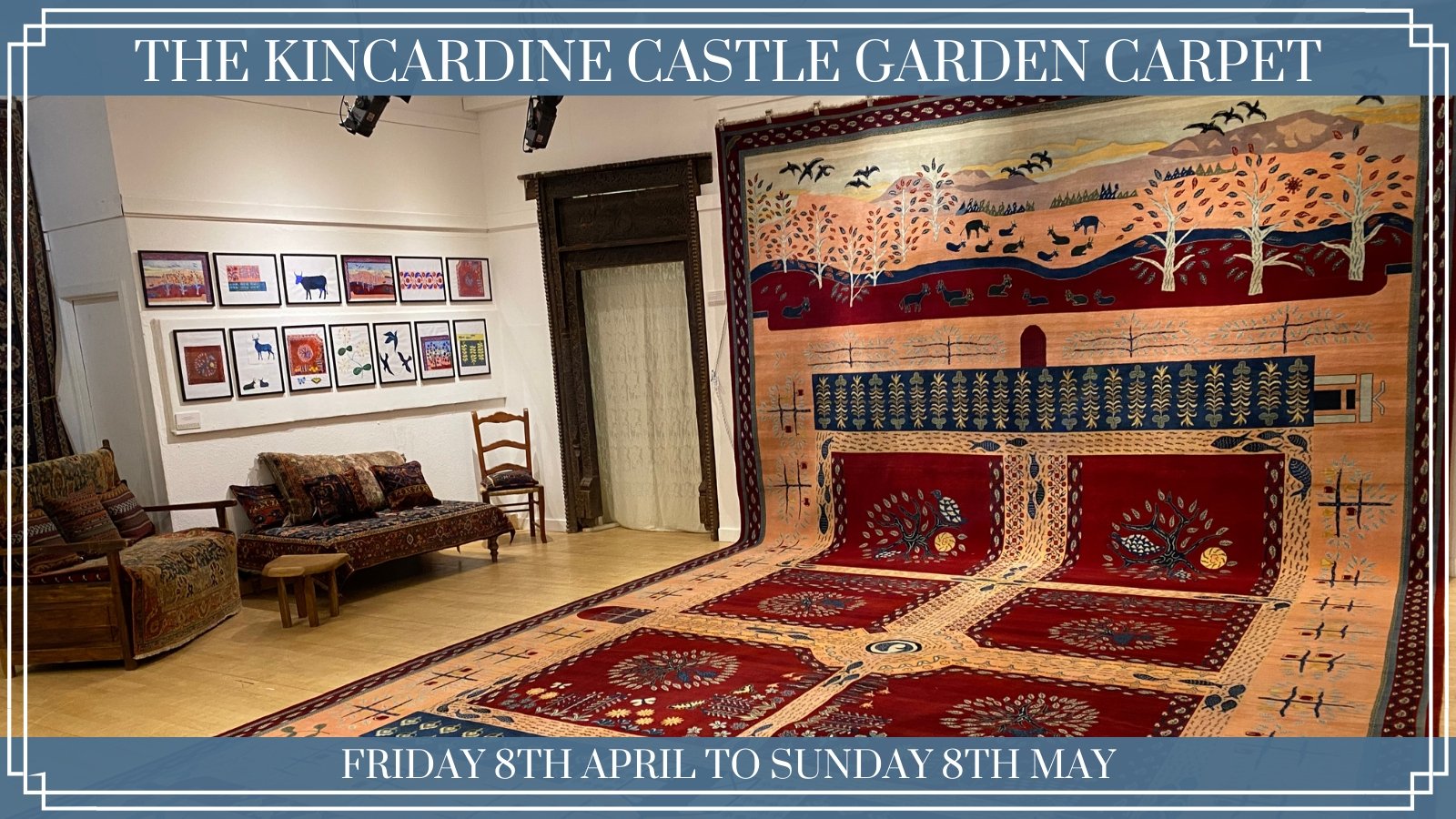 Kincardine Castle, one of Scotland's most impressive Victorian houses has a large walled garden, surprisingly like a type of 17th century Safavid or Mughal garden known as a chahar bagh which means four gardens. Those gardens reflected an idea of Paradise to be found in Koranic and Old Testament scripture. They inspired many a poem and mystical canton. The word Paradise comes from Old French paradis, via Greek paraedeisos meaning 'enclosed park or garden'. The imagery of these gardens was transposed to carpets such as the world famous Wagner Garden Carpet in The Burrell Collection and the Jaipur Garden Carpet in India.
 In 2016, in an inspired parallel move, the owners of Kincardine Castle, Andrew and Nicky Bradford, commissioned The Nomads Tent to weave a carpet that would reflect their own spectacular garden. This massive 830 x 415cm carpet was designed by acclaimed landscape architect, Laura Mackenzie, who brilliantly illustrated the garden and Cairgorms beyond. 
The carpet was woven with natural dyes in India by Vijay Thakur of Cottage Crafts of India and will be exhibited at The Nomads Tent from 8th April until 8th May 2022 after which it will go to the grand dining room at Kincardine Castle.
The exhibition will include The Kincardine Kilim Collection, also designed by Laura Mackenzie and runs until 8th May 2022.