POMEGRANATE: an ancient tale woven through time.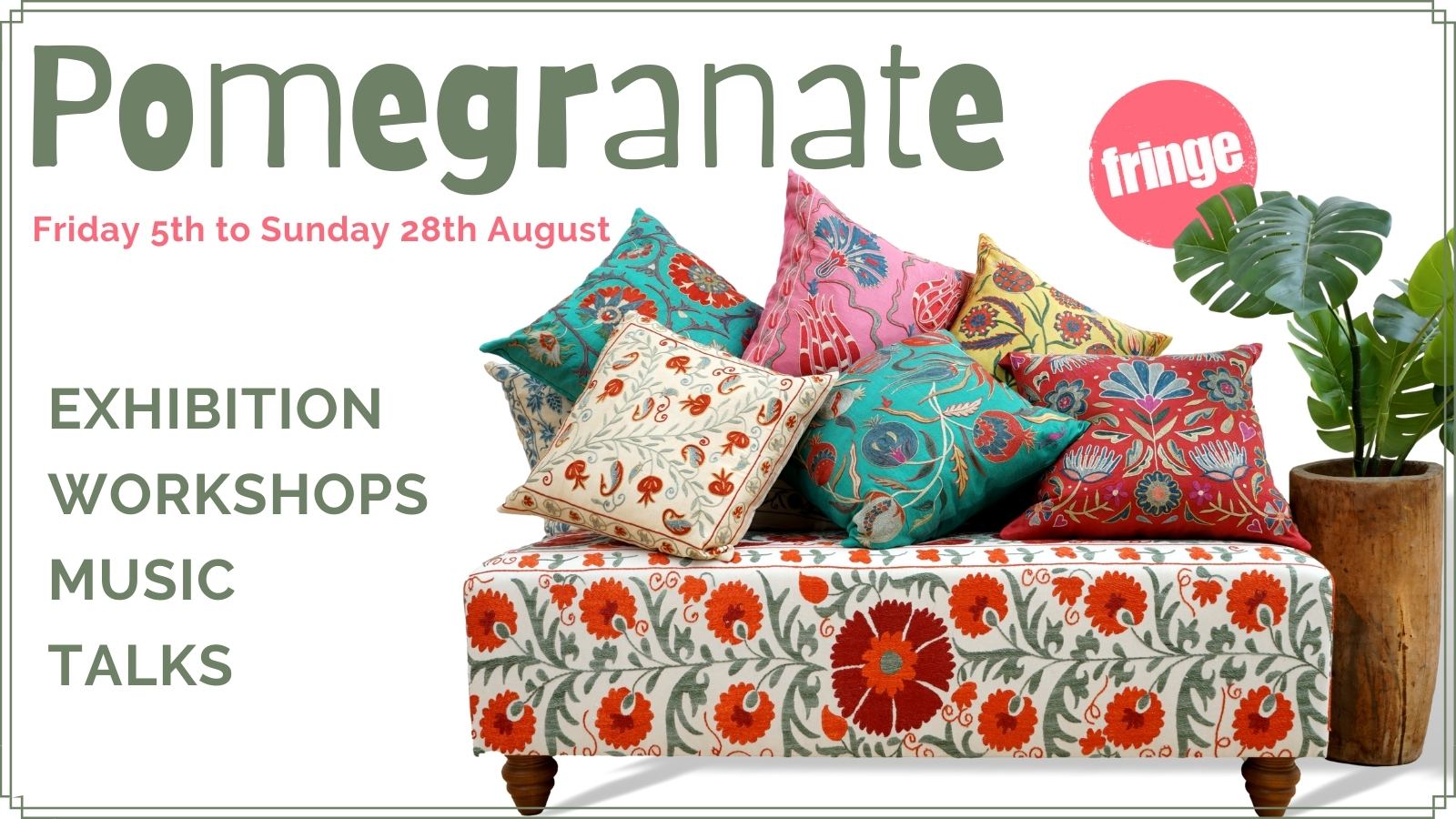 Fringe 2022!
Update: photos from our exhibition
The pomegranate, one of the world's most ancient fruits, has had a long and fascinating history. Although it probably originated in Persia, cultivation spread quickly throughout the Mediterranean and extended to Arabia, Afghanistan, India, and China, where it was called the "Chinese apple," an alternative appellation. From the Ottoman Empire to the present day the pomegranate has enchanted many artisans and artists along its historic trading routes including our exhibiting Scottish artists, Kirsty Haikney, Xanthe O'Connor, Pat Archibald and the Scottish Textile Art Group.
Our selling exhibition features handwoven rugs, throws, upholstery, cushions, scarves, embroidery and textiles from India, Uzbekistan and Afghanistan.
The exhibition will feature original pomegranate inspired watercolours, mixed media botanical paintings and art prints by UK illustrator and designer, Kirsty Haikney. Kirsty designs and produces beautiful eco friendly cards, paper goods and gifts inspired by nature and her products have been featured by Woman and Home and Good Housekeeping.
We will also have jewellery by Edinburgh based artist Xanthe O'Connor whos collection of earrings, necklaces and rings made with silver and precious gems has been inspired by the colours and mystical properties of the pomegranate.
We are delighted to welcome back Pat Archibald and her textile group STAG, who will be exhibiting pomegranate themed embroidered quilts created specially for our Fringe 2022 exhibition.